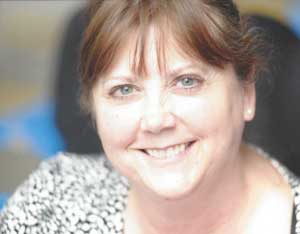 I moved to Vancouver in 1987 and focused on raising my kids, working in vocational education and skydiving on the weekends. I helped get the Vancouver Business Journal started and then started my first business, a computer training company. I went back to school nights to get my associate degree at Clark College, got my BS in Business Management and Communications and did my masters work in Applied Behavioral Science Consulting and Coaching.
I sold my computer training company when I was appointed to the Vancouver City Council and started Facilitation Resources where I provided group dynamic training and process consultation and retreats, mainly for local jurisdictions.
Today I'm a licensed insurance agent and own Harris Insurance Group, Inc an Allstate Insurance agency in Battle Ground, Wa.
I love being a council member because I get to meet so many people and help in whatever way I can to make my community a better place. I'm just like you, going to work everyday, running a small business, wanting the best for my kids and my granddaughter and when the price of gas jumped up recently it effected me too.
I'm fiscally conservation and socially responsible. I believe in controlling taxes and recognize that they are necessary to pay for those things that serve the greater good and make a community a great place to live. I was lucky to be able to raise my kids here.
My son SPC Jeff Harris is stationed at Ft. Warrior in Iraq. My granddaughter Bailey is seven years old and loves to sing and dance. My daughter Stacey is married to son-in-law Tyler Ray. Stacey is an urban forester for the City of Olympia and Tyler is a volunteer firefighter and works for the Washington State Patrol.
Stacey's interest in urban forestry started while attending Evergreen High School and participating in Future Farmers of America (FFA). She went to the University of Washington and got her degree in Urban Forestry.
Growth has changed the face of Vancouver since I moved here. There are more people, it takes longer to get somewhere but there are many more things to do, like more parks and trails to walk or bike. The roads are better and there are community centers and more jobs to choose from. Since being elected to City Council, Vancouver has added over 14,000 jobs. I've learned a lot as a council member, my experience is important and needed in keeping Vancouver livable, sustainable and a healthy community for our families.